Networking workshop Monday 6.9. 12:00-12:40
Networking?
Please no!
I don't like to sell myself and I don't like to talk with strangers. Why would I go?
A Networking Workshop led by event facilitator Bibiána Cunningham is a unique experience that will help you form seamless professional connections. Networking is a skill as any other and mastering it gives us access to a world of opportunities that create themselves. Networking can be pleasant and fun and that is what this session is all about. Come meet your potential collaborators!
Lecture: Bibiána Cunningham (Spain)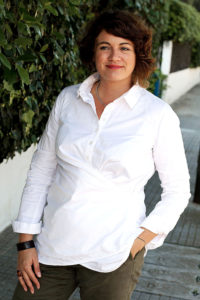 is the Founding Executive of Businesscure, a strategic consultancy for professionals, entrepreneurs and SMBs, and a Managing Director of Business for Breakfast Spain, a virtual networking ecosystem for professionals. She is an international entrepreneur with a wealth of leadership experience in media management, digital transformation, as well as service and business development. Bibiána has particular expertise in business skills training, professional networking and socializing and hybrid workspace management. Originally from Slovakia, she currently resides in Barcelona Spain.
Virtual Reality for  Education,  Monday 6.9. 14:30-15:50
Based on project VirTrain the workshop gives you an opportunity to understand of using virtual reality in (language) learning and teaching. Part of the workshop will be practical experience with Occulus Rift VR googles.
Lectures:  Lukáš Macenauer and Jan Červinka (Czechia)